For my birthday, mi Javi took me to the second Michelin Star Winner in Sevilla !
We have been wanting to go to this place:
Cañabota
Thank you, my Love ✨
This is the third one from "the Michelin Guide in Sevilla" series.
We had been to the next door bar which is owned by the same gentleman but to visit the restaurant was our first time.
Before the pandemic, it was always booked for weeks or even months… For us who like to improvise a lot, it was unrealistic to make a reservation back then…
Also, we knew it was gonna be steep so we were waiting for a special occasion.
Cañabota opened its door in 2016 and it has been on the Michelin Guide for years. They finally won a Michelin star at the end of the last year and they were awarded as Michelin Star Restaurant for the 2022 edition✨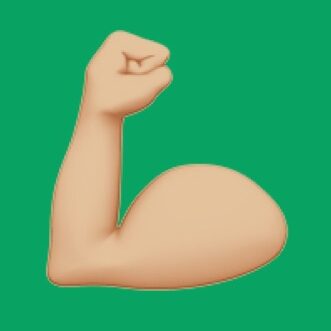 Get dressed semi-nice and be ready by 8:00 p.m. We are leaving on time
So Javi told me in the morning but he wouldn't tell me where we were going… My birthday was a week ago when I was in the US and he was in Valencia. Since it's been a week, I didn't realize it was a BD surprise.
On the way, he excitedly said: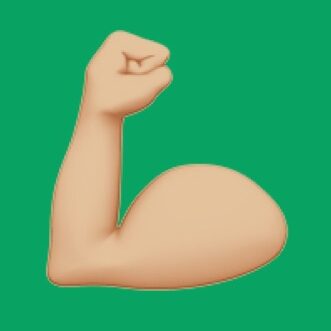 We are going to McDonald. They have a good ice cream!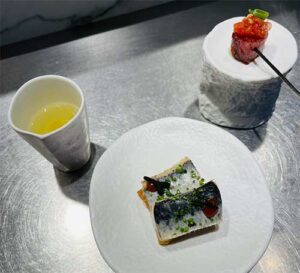 Starters. I was impressed with a transparent gazpacho
In the end, no Golden Arches waited for us. Cañabota's service was amazing. The portion and the presentation reminded me of Japanese style.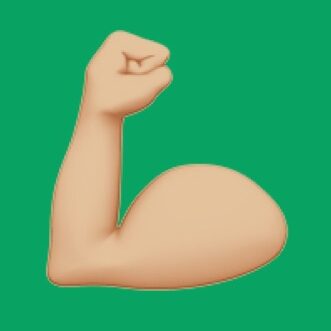 I am sure they are influenced by Japanese!
The owner explained in details what fresh fish and seafood they have in the house today. We decided on an improvised course based on his recommendatinos and off we went!

Sitting at the counter and looking at the chefs also reminds me of Japan✨
Of course, you can request different items or add something. Things are very flexible.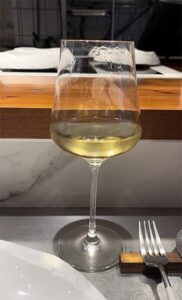 I went with this wine very similar to Albariño (a blend) but I forgot the name… Shame on me!
I was ordering copa (by glass) but it was so good and in the end, I think I drank a whole bottle worth…
Lesson learnt: me shall order a whole bottle of wine….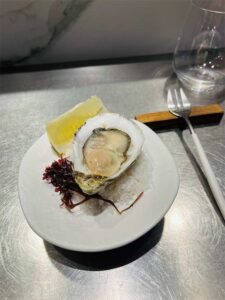 The fresh ingredients allow the presentation and cooking to be very simple.
When I eat the oysters raw, I always ask where the oysters are from. These came from Brittany, France. They were small, naturally salty and you can tell it came from the cold water of Atlantic!
I normally don't like the cooked oysters but this was also delicious:

Grilled oyster with spinach cream sauce.

Fish is also satisfying – hearty and rich in taste.

I love the concept of using the best ingredients and cook Andalusian style✨
I was informed that the reservation/eating time is limited to 2 hours. Since we had an online class afterwards, we didn't mind…
Then we saw Javi's cousin. She is a notary (like lawyer in Spain) and was with her clients. Sure, it is a great place to entertain your client as well. I love Sevilla – where these happy coincidence can occur…

It's right by the city center.

Beautiful presentation ✨ The sauce is made out of mushroom extract.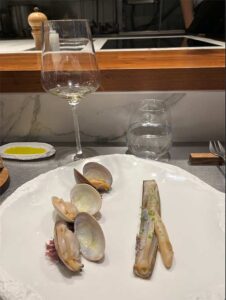 To wrap up, we ordered these Andalusian favorites: Grilled Almejas (clams) and Navajas (laser fish) "a la plancha".

I wasn't too convinced with Cereza a la plancha (grilled cherries). They were salty from being cooked in the same grill as seafood (I believe).
We were so full but somehow there's always a room for the Postre (dessert)! Since it's my thing to pair sweets with red wine, I went for my usual Ribera del Duero. Too bad I forgot to do a photo
Then I was just wondering where the other "postre" was and we heard a song… Then here came Camarero (waiter) with a cake and a candle.
Who's birthday? It's really closed to mine
Duh….. It WAS for me Surprise!
(Javi was also surprised… Apparently he didn't ask for it )

I can be really slow sometimes
I wonder which Michelin recommended restaurant we could go next?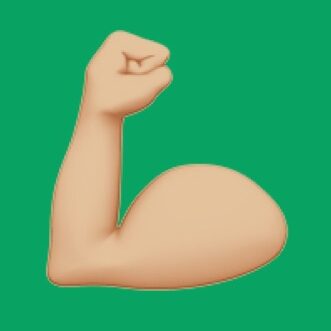 A partir de mañana, huevo frito con papas, vale?
Ok! Ok! From tomorrow, we will survive on fried egg and potatos …until our next "special day"!


にほんブログ村「スペイン情報ブログランキング」に参加中。ご購読&クリックありがとうございます!

「スペイン(海外生活・情報)ランキング」に参加中。ご購読&クリックありがとうございます!