From Sevilla, it takes about 1.25 hr to Mallorca. Yes, that means you can get there faster than to Madrid on a train 😆
There are Ryan Air and Vueling that offer lots of discount Air tickets. Especially they have great offers during off-season. I have seen as low as 16€. You know that's like less than 20 bucks! OMG  🤩 Only thing is, you have to buy tix in advance and lots of flights are super early morning.
This time our flight left at 7:00 am.
A night before, I pulled my usual all-nighter for our packing and cleaning the apartment… and came 5:30 am… "Cabify" arrived to pick us up and off we were – to the airport!
You sleep on the beach or you sleep after your vacation, right? 😂 

It was still dark outside. Of course, the masks were our travel companions 😷
Starting to see the sunrise…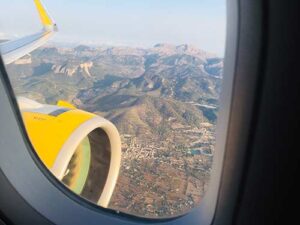 Mallorca island is quite big…
Upon arrival, there is a health check but it is just an online form and questionnaire you can access via your phone. If you don't have an internet access, no worries. There are assistants who can help you. And they all seem to know English as well. Mallorca gets lots of foreign visitors so no wonder there.
Right before we went to the luggage pick up, this caught our eyes… We went crazy and bought this Mallorcan sweet bread Ensaymada with chocolate cream in between. Way to kick off a vacation but also this was a good-bye to our "Bikini Operation" 😂
(Looking for Mallorca Discount Airfare & Must-Go foodie spots? Keep on reading!)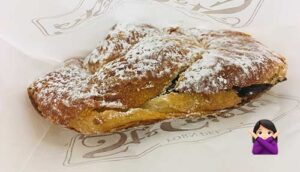 Mallorca's famous "Ensaymada" we found at the airport. Tell you the truth? It wasn't that good 😅 … So, a tip for everyone: DON'T wait till last minute to shop for ensaymada as gift at the airport (nor go binge on them upon arrival either)! 
Useful Info
Cheap Airlines for Mallorca Trip
We use them quite a lot for traveling inside Europe and I highly recommend!
Just be careful about the weight and size of your luggage!
If you pass your limit, they stick you with a high-priced tag…
 What is "Cabify"? Is there Uber? 
Cabify  Available in Spain, Portugal and Central/South America
Uber  Available in more than 85 countries including Spain ✨

Both company provide rides through phone apps. Easy and free to download. Here are TO-KNOWs and TIPS:
Lots of times, they are cheaper than normal taxis 
Download both and always compare the price/waiting time to get a better deal
You can seek an immediate service or make reservations
Private individuals are drivers in either company 
In Spain, often time drivers dress up formal and vehicles are fairly new and very clean 
In the US, things can be very "casual" attire-wise and vehicle-wise 😆✌🏽
Get a Car and You Get a Life
Mallorca island is about 3 times bigger than Hawian island of Oahu. So it's quite big! They have them all – the mountains and beaches and coves…. So my recommendation is to rent a car and enjoy all of Mallorca's magic.

Just remember, it's important to make a good plan and have a good order of your routes (You don't want to spend too much time in your car either 😅).

Right before picking up a car, we met up with my one and only daughter, AK.
She lives in the US so it had been like 1.5 year due to the COVID pandemic 😭 I was so nervous if she'd really make it from the States but thank goodness…. here we were together again ❤️

Soon after, we were off to the city center in a rental car. The City of Palma is right by the airport. So, sight-seeing there makes sense on the fist day; unless, you are staying in the city or want to see the city closely…. We were just more attracted to the nature of Mallorca so we decided to fly through.

Try avoiding street parking! 

You could park on street but there are so many regulations that you may not be aware of. There are many public paid-parkings available so I'd recommend parking safely and surely.
Watch for yellow lines and the sign "VADO". You don't want to get a ticket. The penalty is super steep! 
The sign "VADO" is for garages normally. IF you have to park on the street, look around carefully and not to block them.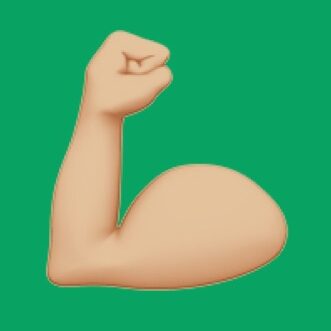 IF you get a ticket, pay it in 30 days to avoid paying a full price…. You only have to pay half! 

 For this trip, the main navigator was AK 🤩 Let's see where she'd take us!
Foodie Spotting in Palma de Mallorca
Our first stop was Mercat de Santa Catalina (Santa Catalina Market). It was about 2:00 pm… The purpose? Of course, to have good FOOD. Normally, 1:00-3:00 pm is lunch time in Spain so it was perfect!

Here is our first Mallorca foodie spot:
Mallorca's popular Sobrasada and cheese (they both were so huge!) I get excited just seeing colors in the market.
Markets in Spain usually start closing around 3:00 p.m. so I'd recommend going there during the morning hours for your shopping. 

After seeing various shops in the market, we decided to eat at this place: BAR DE'S MERCAT 
Such a great finding! They grill what you get from a fish-stand for just 4€ 🤩 Holy smoke…… so, off to shopping right away.

There are various fish-stands but we decided to buy from this lady. It's located diagonally across from the bar and she was so sweet!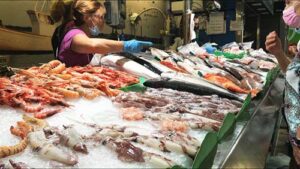 Fun to choose! When you know what you want, point and say "Por Favor" 😆 That's all! 
We also scored a few 🦐🦐🦐 for free! 

We wanted to buy everything but I had to control myself. Otherwise, I get like Bubba (Forest Gump's best friend)! 😂 I had to remind myself, on the last trip this summer, I had an allergic reaction from eating too much seafood….

Back at the counter of the bar… we were starting off right… beer was cold and white wine was crisp, life in Spain is good and our grilled seafood will come out in no time….

It really worked out so well we arrived towards the end of Market's operation hours 🤩 Normally around 1:00 p.m. is the peek time so there would have been a long wait. Especially there are limited seatings (bar stools) now due to the Covid situation so waiting time is longer.

We waited a little bit but it definitely was worth it! I highly recommend this foodie spot to any adventurous travelers ✨
Fresh seafood right off the grill. From the standard of Sapin, they are not that cheap but the quality is 👍🏽👍🏽👍🏽

They can only grill seafood at this bar. But they have "ajillo" sauce (mainly garlic, parsely and olive oil) so you can pour it over hot grilled clams or shrimp. A typical Spanish way is to soak bread in the sauce to enjoy till the last bite/drop!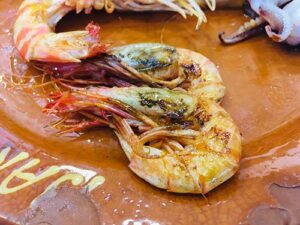 They were the extra shrimp from the fish-stand lady! 

With full bellies, we went off to a quick sight seeing by the cathedral. It's just that there are so many places to go, see and do in Mallorca. So we decided not to spend too much in the city.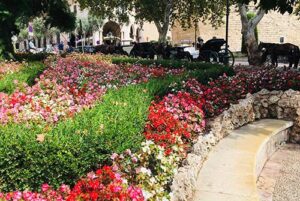 All three of us agreed that the cathedral in Sevilla is definitely more beautiful and impressive anyway 😆 Maybe we can come back to see other things another times… It's so close. It is very accessible from major cities like Madrid or Barcelona and there are direct flights from other European major cities as well. So think no more. You should hop on the airplane and just go!

Mercat de Santa Catalina (Markets of Santa Catalina)

Operaiton hours: Mon-Sat 7:00 am – 4:00 pm*

(*Each shop has its own closing hours)

Plaça Navegació s/n 07013 Palma
Charming Town of Valldemossa
We decided to swing by this charming mountain town of Valldemossa before we headed to the apartment. It's about 20min by car from the city of Palma. After going up the mildly winding road, we started seeing this cozy town on top of the mountain.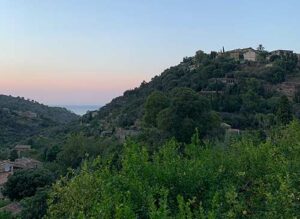 From the road, looking up the town. So small and so cute ✨

All corners of the town are very charming ✨
There is a beautiful garden (jardín), too.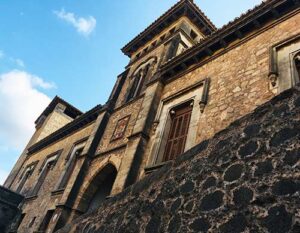 We had to come back to this shop a few days later…. 😅

Here we continued with our Mallorca foodie spotting…. It's time for our merienda, afternoon snack, so here we yielded to popular Valldemossa sweets.

Coca de Patata (potato sweet buns) and Horchata (almond based sweet drink) 🤤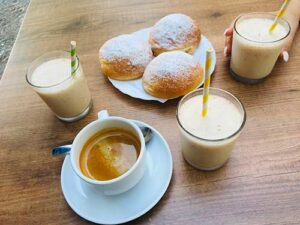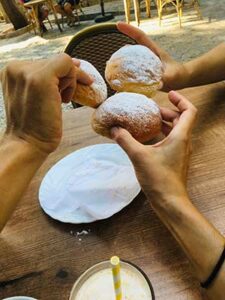 Horchata usually is made of a root called "Chufa" and I don't quite care for it 🙈

But this horchata is almond based and it was SO GOOD! 😭

Coca de Patata is made of boiled and mashed potatoes. The texture is so light and soft. I think I could have just eaten about 10 of them at one sitting (Definitely saying good-bye to my "Bikini Operation")…

It sure was a perfect afternoon snack!
Headed North
At the sunset, we finally arrived to an Airbnb apartment that AK chose. This place is quite "Wow" for its price. Right in front of Alcudia Bay and there's a beach just a few steps away. Only thing is…… Hm……. the area is quite touristy at a glance.

But inside the apartment is clean and nice. There are stores and restaurants all near by so it's very convenient. Not bad to have our fort here for the next 5-6 days.

We were able to see sunset in Alcudia Bay on the first day. 

In the evening, we went to a bar where all the locals stop. We had our hopes up for good and cheap food. BUT the serranito we order was way too huge and not that good! 😫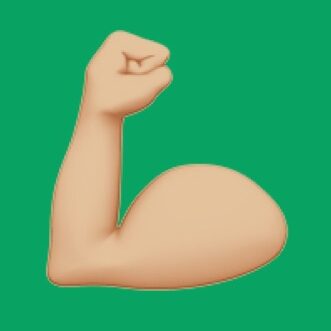 Serranito is "hamburger" of Spain but you have to eat it at a right place…
After the disappointment, we went back to the apartment and all we could do was just crash 😵 Forget about planning for the next day or nothing….
Well, hasta mañana! See you tomorrow and good night 😴
Today's Lessons:
Don't buy ensaymada at the airport
Plan out the next day before going to bed 😅
✨✨✨Hope you enjoyed reading "Mallorca Discount Airfare & Must-Go foodie spots" from Day 1. Hop to "Day 2" on Cala Hopping and 3 Must-have items!  👏🏼👏🏼👏🏼

Mallorca Discount Airfare Must-Go foodie spots


Please click here to support my blog for the ranking. Thank you / Gracias! 

Please click here to support my blog for the ranking. Thank you / Gracias!

*This article regarding "Mallorca Discount Airfare & Must-Go foodie spots" was a first article in English published on this blog. Thank you for your visit!