Good morning Mallorca!  We were on Day 2 and this was the view we got from our Airbnb apartment. It was already dark the night before so it was a nice surprise ✨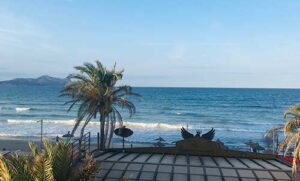 According to our 20-something navigator, AK, today is our Cala Hopping Day.
Cala is a cove where there is normally a little sandy area surrounded by rock formation. Water is calm and emerald green-blue and it's absolutely gorgeous! It is known that there are more than 300 beaches and calls in Mallorca.   🤩
"Marble" Cove
Off we go to the BEST Cala ever!
Shall we take some water and something to eat for lunch?
Well, I'm sure there are some stores near by there 😌
Ok. I guess we will just play it by ear…Cala Hopping 3 Must-Pack Items
First, we were off to Cala Mármol ("Marble" Cove). Just hearing the name, it already sounded wonderful. But it's on the opposite end of Can Picafort, a town off Alcúdia Bay where we were staying, and we had to go to the south tip of the island. It's about 1.25hr in a car. I guess we should have gotten up early. Not even 30min into driving, we heard a request to stop for breakfast…. (We definitely needed to get up early 😅)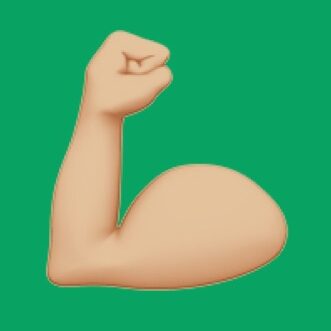 I am hungry~😆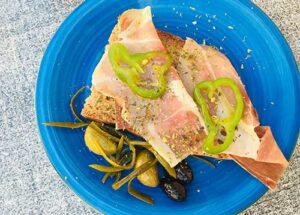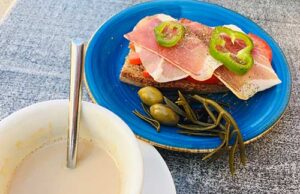 After breakfast, once again we hit the road dreaming of Marble Cove.
"10 minutes to the destination" so said our GPS. And we came onto a dirt road. But wait a minute… did we just pass a gate of some sort? Hm….never mind….we trusted google map and just kept on going…
In a few minutes, a lady with an irritated look got out from the car that was parked in the middle of this dirt road. She gave us a stink eye and told us this was a private property… Way to go, google map! She told us that we would have to get to the Faro de Cabo de las Salinas Salinas' Light House and from there, WALK.
In a few minutes, we were on a road near the light house where everyone was parking. Finally we were close to the cove!!!
I don't see any store or restaurant…
I am sure it's there right by the light house〜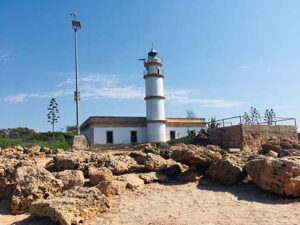 There's nothing around the light house. It is a very quiet place. 
Ah….but where is this cove? 😱 From the light house, it's nowhere in sight. I mean, the water spreads pretty in front and I see flat rocks extending to our left and right but this CAN'T be the amazing cove that we have been dreaming about!?
Finally we learned that we would have to walk 5km to the cove and that normally people go there in a boat during the summer (Lesson learned: ask and/or google thoroughly before you jump in a car 😅)…
Marble Cove is on the east side of the light house. Locals go on foot in the fall or spring when it's cool but it'd be a suicide mission in the summer heat! 
We put Marble Cove on our wish list for the next visit 😭 and decided to follow people who are walking towards West. It sounded like there's a nice quiet beach. After about 25 minutes of walking, we saw an opening to the sea.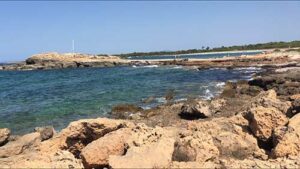 Not bad ✨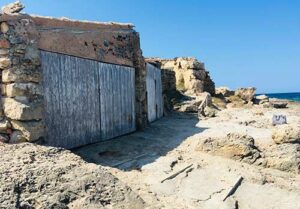 These abandoned structures gave us shades. Going into the water from the ramp for the boat is a good idea but be careful, it can be quite slippery! 
Still, we weren't prepared to stay here. We had no water or food…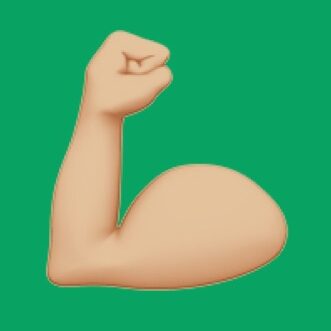 I am hungry~😆
Again?😅
Our young navigator was off to a revenge and wanted to find a spectacular cove so off we went….
Cala Hopping
This was the beginning of the real Cala Hopping. Here are all the Calas we packed in a day:
Cala Llombards  All the basic amenities are there – parking lot, bathrooms, mini-shops…
Caló des Moro  Popular amongst young crowds. You have to hike a wild path to get there.
Es Pontas

 

Great spot to see a beautiful sunset!
Cala Figuera

 

Small port town. It looked like a good place for dinning out..
1)Cala vs. Caló?
Cala is Castellano(Common Spanish)
Caló is Mallorquin(Mallorca dialect based on Catalan)
2)There are two "Cala Figuera"!
Later we found out there are two calas called "Figuera". This one was a quiet port town but the other one we went on the last day is a hidden jewel! Look forward to the photos and "how-to-get-there" on the last post of this series.
Cala Llombards vs. Caló des Moro 
Our first stop would have been Caló des Moro. There is a parking about 15-20 minutes from the cala. But a security guard told us there was a wait of one hour. What? It is a smaller cala and due to the Corona situation, they are controlling the number of people enter…
Once again?! Do we have to put this on our wish list, too? 😭
The security guard kindly told us to try out Cala Llombards near by. He told us that it's bigger and we should be able to enter… Also he showed us where we could buy bocadillos (Spanish fast-food, Baguette Sandwich) and drinks, etc.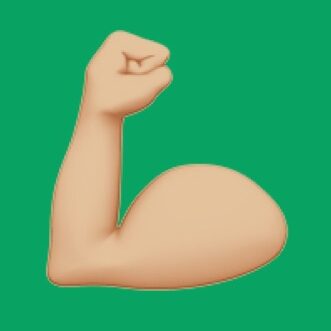 Spain's mini-stop~✌🏽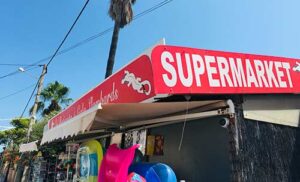 Later we found out, it's best park around this store to walk down to Cala Llombards. 
Here we bought our lunch and a basic snorkeling gear. And finally we were off to Cala Llombards. It was "supposed to be" 15 minutes from the parking near Caló des Moro…
There is a parking lot right at the bottom, in front of the Cala Llombards but it's crowded and there are sharp and super steep curves… I don't recommend to those who are not used to driving (especially the stick shift!) 
…but in the end it was more like 20-25 minutes to the Cala from the parking…
What the…!? I really doubt Mallorca locals' sense of "time"… 🤯
IT IS a cove but the beach area is pretty big. On this peak summer day, there were people everywhere and we couldn't even see the sand 😩 I really don't care to be on the sandy beach and I refuse being in the crowded area so we went climbing up the rocky path to see what's there.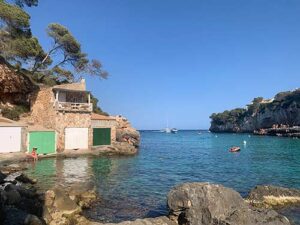 Voila!
We found a perfect place on the left side of rocky area where there were hardly any people and there was an abandoned building structure that looked like a cave. It gave us the shades, too! Finally we got to eat our bocadillos and I even got to give my regular Friday class online via Zoom as well (like a crazy person 😆😂)
Cala Llombards 
You can swim across the cove(Great exercise)
There's a diving area with a ladder to go back up(So much fun)
There are practically no waves so it's perfect to snorkel (Lots to see)
There are lifeguards(Great for family with kids)
They have bathrooms.
There is a mini-store.
Beach (sandy) area is quite big(Nice if it's not too crowded👍🏽)
There's a parking lot at the cala (Convenient if you can't go on foot 👍🏽)
Later on, all three of us came to an agreement to challenge Caló des Moro. A warning for all visitors: going back up from Cala Llombards is a very steep road! Even cars make screeching sounds to go up. So make sure to have a pair of good walking shoes!
Back at our parking lot, the security guard was not there anymore. We asked people who were coming back from Moro which way to go until we arrived to a wooded path.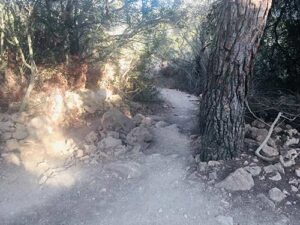 So wild… but let's just follow the path….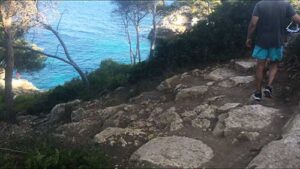 Finally, a glance of emerald blue-green water!
The view is spectacular… and it makes you being a hurry to get there but be careful! Final path down is very narrow and totally vertical 😱
Here are our opinion about Caló des Moro…
Perfect for hiking-lovers!
Watch where you are going and don't slip nor fall! There are lots of wild areas on the path.
The moment the cala appears, the view is spectacular!
A bit too crowded to stay and enjoy the cove all day.
Lots of people come and go. It makes you uneasy…
In the end, we three all voted for Cala Llombards as an overall better cala of the day! 👏🏼👏🏼👏🏼
Sunset at Es Pontàs
A day was long and we had a young navigator who wanted to pack in. So off we went to Es Pontàs next 💪🏽 for the sunset. From the parking lot of Caló des Moro, it was about 20 minutes and, thankfully, parking was easy – we were able to park on the street at the entrance to this viewpoint.
There was a rope hanging from the middle of the arch. You can take the rope, swing yourself snd dive into the water! It's definitely on our list of to-dos for the next visit ✨
The arched rock with the sunset reflecting…. looked impressive!Cala Hopping 3 Must-Pack Items
Pack it all up till the end ~ Cala Figuera
Not finished! Said our young navigator and took us to this Cala Figuera. It was about 10 minutes from Es Pontas. The parking at the port was closed but we got lucky and were able to park on the street right by the port (but it must be difficult normally).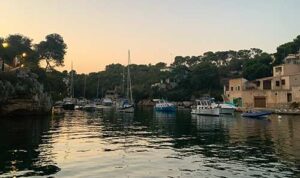 It was a nice little port town and there were lots of nice looking boats…. but for us, it was not that impressive 😅 I guess it is a nice place for a dine-out…
I really like wild places better ❤️😂
Cala Hopping 3 Must-Pack Items
Planning and Reflection 〜 3 Must-Pack Items
Finally, the day was over! While we had our dinner, we did our planning for the next day and reflecting on this day. We all came to an agreement that no one can miss Cala Hopping in Mallorca and we shall do more 👏🏼👏🏼👏🏼
We also decided that, in order to enjoy the calas 100%, you must have these THREE items:
Cala Hopping 3 Must-Pack Items
Walking shoes(Take them wherever you go so you don't miss anything!)
My Water Bottle(If you go Cala Hopping, you need water. Also, for not wasting plastic)
Snorkeling gear(You enjoy the Calas x100 with this. Trust me!)
Reflection of the Day
:
We like improvising BUT… do a bit more/better research on where we want to go.
Prepare water and food for just-in-case.
Research places to eat dinner 😅 (We neglected to do so 2 nights in a row 😱)
Another night of "so-so" dinner…. Is Can Picafort too tourist-y and is that why we haven't found good food so far?…
Who eats sushi here?! We must have been quite desperate…😅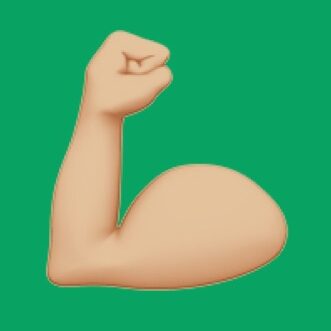 Just don't expect too much… and it tastes fine 🙋🏻‍♂️ No pasa na!
All and all, we had a good, packed day and it was finally time to go to bed… Next day, we are off to the mountain side of Mallorca. Buenas noches 😴 Nighty-night!
Cala Hopping 3 Must-Pack Items


Please click here to support my blog for the ranking. Thank you / Gracias! 

Please click here to support my blog for the ranking. Thank you / Gracias!